The most common industries are the oil, chemical, pharmaceutical, paint and food industries.
Applications in these industries are:
– Grounding of tank trucks and train cars.
– Grounding of drums and other equipment, such as filters, etc.
– Type C bag grounding (FIBCs) that are used to transport and store potentially flammable powders.
For that, Newson Gale works with 3 basic lines, going from a simple claw and cable to a system with interlocks increasing the control and safety of the operation:
1) Line CEN-STAT – Grips, reel handles and test devices
The Cen-Stat ™ line of claws, cables and grounding spools offers static control solutions for a wide range of electrostatic hazards in flammable and explosive atmospheres. The claws are made of stainless steel, with tempered tungsten carbide tips, thus maintaining the ability to pass through paints and dirt for a long period, ensuring grounding. The cables are available in a spiral shape or on spools. These cables are covered in high visibility Hytrel – which is static dissipating.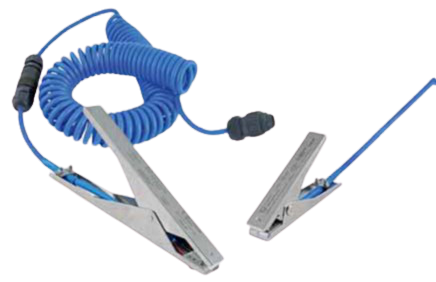 2) Line BOND-RITE – Self-test claws with visual indication and monitoring.
a) BOND-RITE grapple
b) BOND-RITE REMOTE
c) BOND-RITE REMOTE (EP)
d) BOND-RITE EZ
The line of self-test jaws allows professionals involved in the processing of flammable products to confirm that conductive equipment, subject to dangerous levels of electrostatic charge accumulation, is capable of dissipating them safely and effectively. The claw, or an indicator station, will have a green LED that will flash continuously, indicating to the operator that he can proceed with the process, knowing that the electrostatic charges will not accumulate.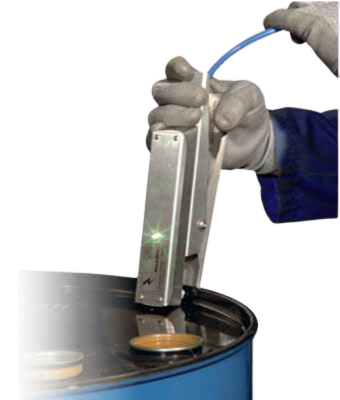 3) Line EARTH-RITE – Indication, monitoring and outputs to control interlocked systems.
a) EARTH-RITE RTR
b) EARTH-RITE PLUS
c) EARTH-RITE MULTIPOINT
d) EARTH-RITE FIBC (Flexible Intermediate Bulk Container)
e) EARTH-RITE OMEGA
Newson Gale equipment is manufactured to fully comply with CLC / TR 50404 (Europe) and NFPA77 (USA) standards. We provide an extensive manual explaining static electricity, area standards and classifications, as well as other possible applications with Newson Gale products:
Whenever there is a real danger of buildup of static charges on equipment installed within explosive atmospheres, the Earth-Rite® line of grounding and interlocking systems will offer greater operational safety. The RTR monitor, for example, checks the circuit between the tanker and the monitor, the presence of a static dissipating ground and whether there is a real connection with the tanker. Only after confirming all three connections is the loading released.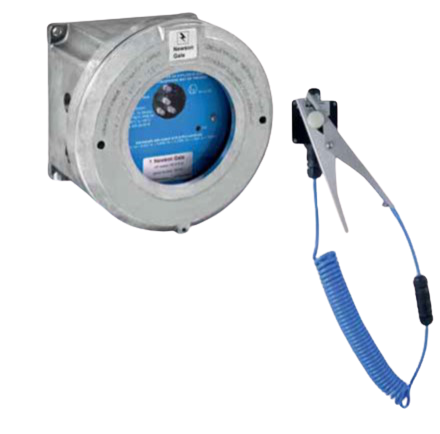 Video - Static Electricity Control
---