OUR

VALUES
COMPETENCE
It represents the knowledge and skill of each professional for the proper development of activities.
PROFESSIONALISM
It represents our ability to distinguish right from wrong, in an objective, logical, impersonal and committed way.
TEAM WORK
Develop work in a participatory and collaborative manner, accepting opinions and seeking to encourage the group to remain cohesive in consensual decisions.
AGILITY
It represents our response time to customers, quickly, safely, proactively and with quality.
RESPECT
It represents our ability to create and maintain relationships, aiming at the well-being of all, harmonious coexistence and integrity in interpersonal relationships.
TRANSPARENCY
It represents the real and sincere sharing and defense of the company's values.
REDLANDS'
MISSION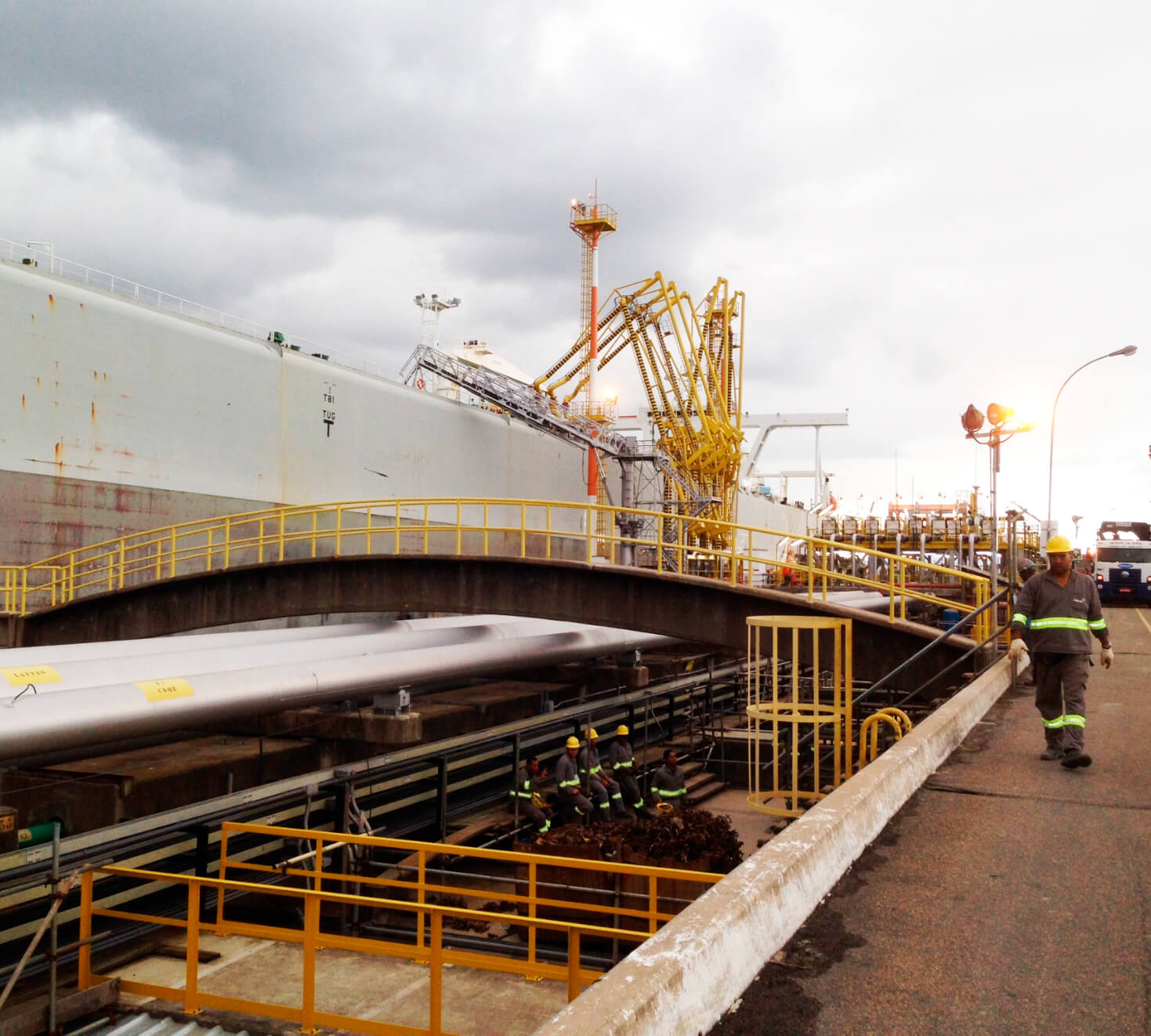 OFFER THE BEST SOLUTION IN LIQUID TRANSFER TO THE OIL, PETROCHEMICAL, CHEMICAL AND INDUSTRY MARKET.
Offering the best solution means that we have the best technical solution, the best product quality and, above all, the best pre-sale, delivery and after-sales service, exceeding the expectations of our customers, creating lasting relationships.
REDLANDS'
MISSION
QUALITY POLICY
Satisfy customers' needs through commitment to their requirements and continuous improvement.
ENVIRONMENTAL POLICY
Respect for the environment through continuous improvement, pollution prevention and compliance with environmental legislation.
HEALTH POLICY
AND SECURITY
Preserve the safety and occupational health of our employees through continuous improvement, the prevention of injuries and occupational diseases and compliance with legislation.
POLICY OF
SOCIAL RESPONSABILITY
Support and encourage the development and participation of employees to achieve conscious commitment, through continuous improvement and compliance with legislation.
POLICY OF
RELATIONSHIP
Consolidate, improve and seek partnerships with customers and suppliers.
POLICY OF
DEVELOPMENT
Continuous generation of resources to invest in the development and perpetuation of the business, keeping the company, over time, financially healthy and viable to shareholders.
CODE

OF ETHICS
1
MANAGEMENT SYSTEM
Comply with the requirements of our management system, including our vision, values, mission, policies and corporate competencies.
2
LEGISLATION
Comply with laws and regulations that apply to the company and people.
3
BEHAVIOR
COMMERCIAL
Act with integrity at all times. Do not engage in personal activities or financial or commercial interests that may cause or give the appearance of conflicts of interest with REDLANDS.
4
EMPLOYEES
REDLANDS recruits, selects and promotes employees based on their qualifications, capabilities, aptitude and behavior. All REDLANDS employees must be treated with respect and dignity. Consequently, any persecution or threat is unacceptable.
5
ENVIRONMENT
REDLANDS is committed to minimizing the environmental impacts of its activities on the environment.
6
HEALTH AND SAFETY
REDLANDS is committed to carrying out its activities in order to achieve the highest possible standards of health and safety.
7
POLITICAL ACTIVITIES
We do not engage in political activities. The only exception is when it comes to defending human rights in this case, we will not be passive in our sphere of influence.
8
CONTINUOUS IMPROVEMENT
We are committed to continuously improving our Vision, Values, Mission, Policies, Competencies and Management System.
9
RESPONSIBILITY
AND PENALTIES
Everyone at REDLANDS must disclose this code and report to the Director any behavior that may be at variance with its content. Implicit or explicit approval of questionable behavior will not be tolerated. The penalties applicable for non-compliance with this code of ethics will be defined according to the seriousness of the occurrence.
CERTIFICATES
Redlands do Brasil EIRELI was certified ISO 9001 on September 23, 2002. The certification was the result of an effort by all our employees and makes our responsibility even more demanding, consolidating our company in a leadership position that has always supported us. stood out in the industrial equipment market for handling liquids. We will always be looking to evolve in order to better serve the market, always counting on your valuable collaboration.